Fool Your Friends With WhatsApp Hidden Image Trick
If you are a WhatsApp user, I am pretty sure you have received a picture,  when clicked or enlarged showed a different picture which is not the same as the thumbnail you clicked. Check out the screenshot below if you didn't get what I am talking about.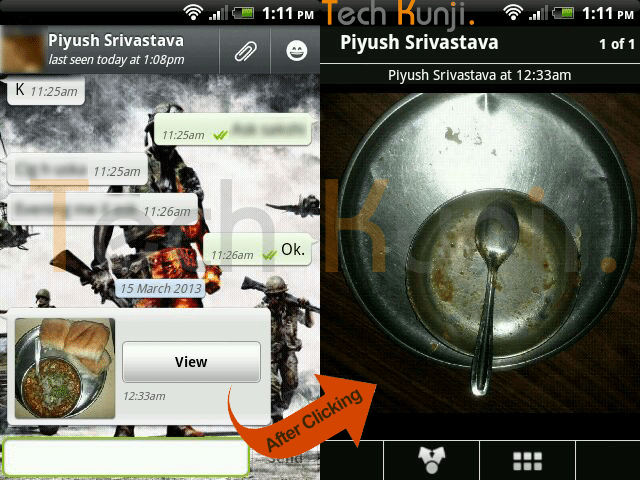 I used to get a lot of images like this and ignored it. But the image above made me think, 'How is this possible?'. But again, never gave much importance to it. Recently I was looking for a prank app on Google Play and in the 'Users who installed this also installed' section I found this app which helps us to create these WhatsApp hidden image prank.
Yes, it's done with a simple Android app created by Spanish app developers. The app is called MagiApp. The app allows us to hide an image in the thumbnail and share it with your WhatsApp friends. After most of the WhatsApp update MagiApp breaks and will have to wait till MagiApp developers release an update.
Install the app from Google Play Store. After the installation, open the app and it will ask for 2 images. One is the fake thumbnail image and the other which will be displayed after clicking.
Once you have done creating the images, tap 'Send Picture'. It will take sometime processing depending on the output quality you choose.
That's it. Now  send it to your friends and fool them. I am an Android user, so never came across an app for IOS users. If you know one let me know.
A similar app I came across is Z- Photo Fake for WhatsApp for Android. Haven't tried it yet, if you guys have tried, let me know how the app is. Is it better than MagiApp?