Have you ever wondered why you get so many promotional emails from companies you never shared your email with? I used to wonder the same. But last year I found out how.
A company which gives free Photoshop design files were selling emails to other companies. I don't want to link to that site but will give you a brief on how they work. They source PSD files from across the web with the permission of the designers who are already giving it for free. This website has so many files that it a lot of people depend on this, making it a successful website. So designers think they are getting a good exposure. Now coming to the downloading part. This website doesn't allow you to download the file directly from their website, they email you the download link. So when you enter the email they store it and sell it to marketers who spam you. Huh! Solution to this?
You can do many things to protect your email. But I am going to focus on one method and I think this is the best one.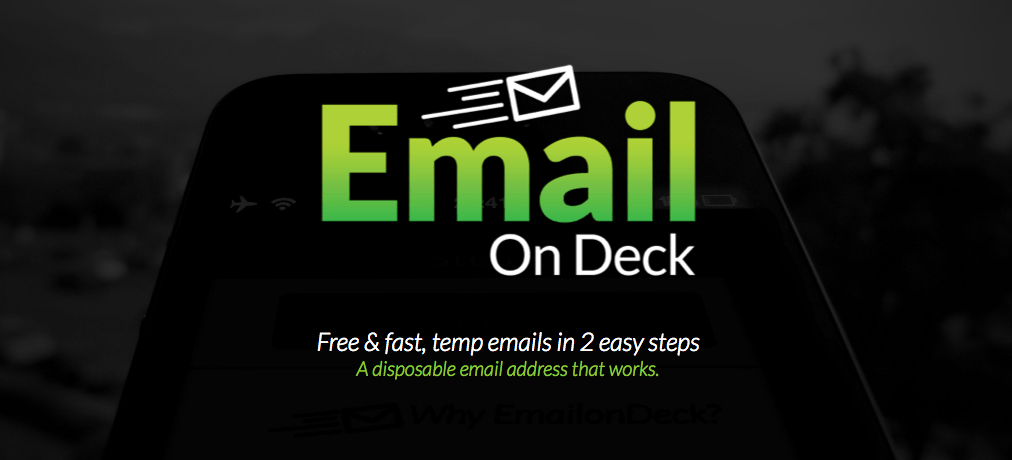 Creating temporary emails is the best thing to do in such cases. There are many temporary email address providers but my favorite is Email on Deck. Within 2 clicks you will get a temporary email and start receiving emails. Compared to other similar services, Email on Deck is the most user-friendly. They guide you through each step. Once you are done, you can click on the "Forget this email and get another" button and your email will be deleted and no one would be able to use it again.
Another feature I like is the email recovery feature. If you have an email token, you can recover the email which you used earlier. You can find the email token at the bottom of the page where you receive the emails. Only you can recover your emails, no one else can.
Go ahead and try the service and let me know what you think via the comments.