Managing 40+ windows machine is a pain. I get around 5 requests everyday saying that some machine is affected by malware which include pop-ups, adware, etc... I was fed up with all the complaints about pages getting redirected or people being served with ads on every page they visit even after installing adblock. The thing about these malwares are that they infect your registry and won't show up as a program which you can uninstall. And if you mess with the registry without proper knowledge, you'll end up losing all the data. It's not a pleasant job to sit on a PC and clean the registry daily.
I tried countless number of Anti-Malware softwares and was disappointed by their performance. They lacked some things when it comes to features and installing multiple Anti-Malwares to get all the features will slow down the PC. I came across SpyHunter 4 while I was searching for a single software which could do everything. SpyHunter didn't disappoint me.
I installed SpyHunter on 5 PC's so far and I didn't get a single complaint from the users about adware or pop ups after that. I'm really impressed and this weekend I'll be installing SpyHunter in every system at work.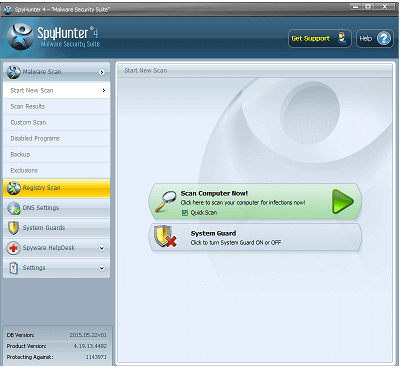 Before SpyHunter I spent almost 4-5 hours per day on malware hunting and now I 1-2 hours. I am sure that after installing SpyHunter on every PC that would go down to 0 hours. All I had to do was install and do a full scan, every single malware was removed and the system was back to normal.
I really wish SpyHunter was available on Mac too. I've contacted the devolpers for an update on Mac. Currently it's compatible with Windows XP, Windows Vista, Windows 7, Windows 8 & Windows 10. Click here to download SpyHunter.