On a daily basis, I transfer 25GB data via FTP using a server located in the United States. When I started Short of the Month we used to embed films directly without getting an HD version of the film, but as we grew our viewers demanded HD versions, the only way to get HD version from filmmakers was to use an existing cloud storage platform but most of the films exceeded file limit. So we ended up using FTP servers. We didn't have much trouble teaching them how to transfer files so we continued using it until we ran into a serious security issue. Our FTP got hacked and an unreleased short film was released on a public platform. The filmmaker understood our situation, so they didn't sue us. We fixed the damage by taking down the film from the site and paid the filmmaker for the damages caused.
This is when we started searching for a new cloud storage, which focused more on security. This is when we came across XXL Cloud. It was easy to setup and within hours, we were able to receive films from filmmakers. It was way faster then our FTP servers and we didn't have to worry about the security as XXl Cloud offered end-to-end encryption.
XXL Cloud comes with many industry level features but these are my favorites and these made me choose XXL Cloud as our online storage platform.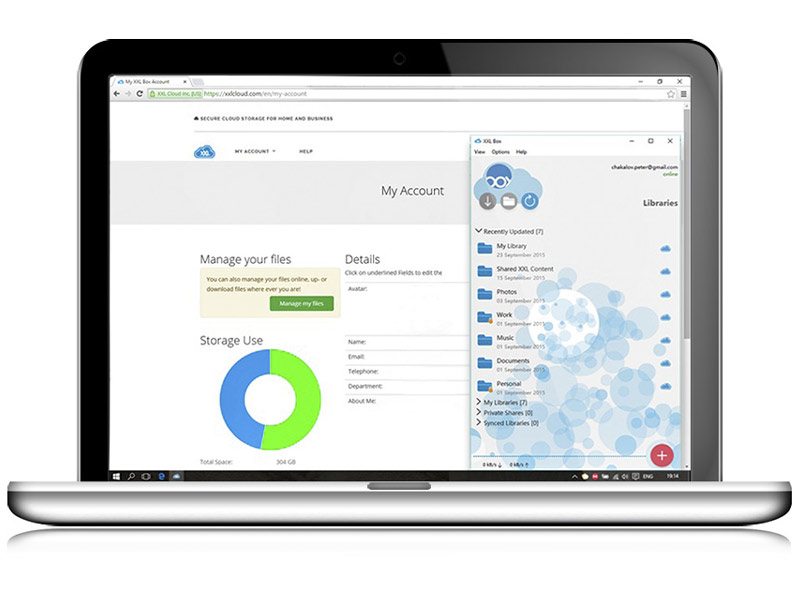 1. End-to-End Encryption
Most of us are aware how government and hackers try to steal data when a piece of data travels from the user to the server or vice-versa. XXL Cloud protects the files by encrypting it when it leaves it's servers and decrypts it when it reaches the user, same procedure when it leaves from the users device.
2. Cloud Backup & Disaster Recovery
When we used FTP to transfer files, one of the major issues we faced was FTP going offline. Our server provider used to reset the server time to time which caused major issues to both us and the filmmaker. A lot of them complained that transfer was being terminated in the middle of the transfer. Also, time to time we were not able to access files because of a power failure at the data center. XXL Cloud stores the files in 3 different geographical locations, so even if one of the data center is down, we can access the files from the others. Don't worry, this is all automated, you won't even notice what's happening in the background.
3. 'Zero-Knowledge' Privacy
XXL Cloud gives us the option to save the data using 'Zero-Knowledge' Privacy Policy. I think this is a unique feature, I've never come across a similar feature earlier. 'Zero-Knowledge' privacy means the server never knows the plaintext contents of the data it is storing. So our files won't get compromised by harmful attacks. Cool, right?
4. XXL Box Crypto Libraries
This is like the mother of all cloud storage security feature. XXL Box Crypto Libraries provide password protected file collections which are encrypted on users devices and decrypted when the files are opened with the password used to encrypt them. But if you lose the password, forget your file too, it can never be recovered.
5. Versioning & Backup
Different versions of your data are stored and backed up for 30 or more. Also, you can decide where the previous versions are backed up so that you can easily find them.
XXL Cloud can be accessed from all the major browsers, iOS, Android and Kindle. Let me know your take on XXL Cloud via comments and I'll update the article with your favorite features under reader favorites.