I don't usually write articles about products, especially which are on funding sites. But today I came across a product and I couldn't resist myself from sharing it with you all. But before getting in to the product let me tell you why I liked the product so much. You love a product because it is useful to you, so similarly FLEXPAND POWER is going to be the most useful product for me.
As it's Christmas time, I decorated my house with lights. Putting up the light was easy but powering the lights were a pain. I managed to channel the cables to one place but when it came to plugging them I had to use multiple adapters, extension cables, etc. The whole decorartion looked amazing but the wiring junction was a mess, I managed to cover that up placing a paper start over it.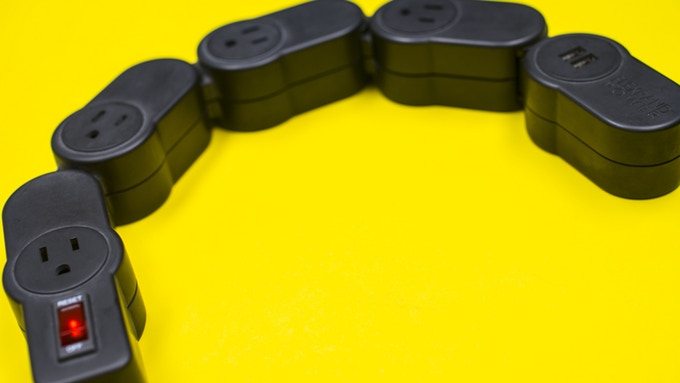 But I am sure next year I don't have to face this issue. I will have my FLEXPAND POWER to fix this for me. So now let's talk about the FLEXPAND POWER and also let's see how you can back the creators and get one for yourself.
FLEXPAND POWER is a flexible circuit breaking power strip that bends to fit every sized plug or adapter without wasting a single outlet, which means no more plug traffic jams or blocked outlets and it also protects your devices from power spikes.
Like I mentioned earlier, the current power strips we use is too long and creates a mess in the house and also does not protect your devices.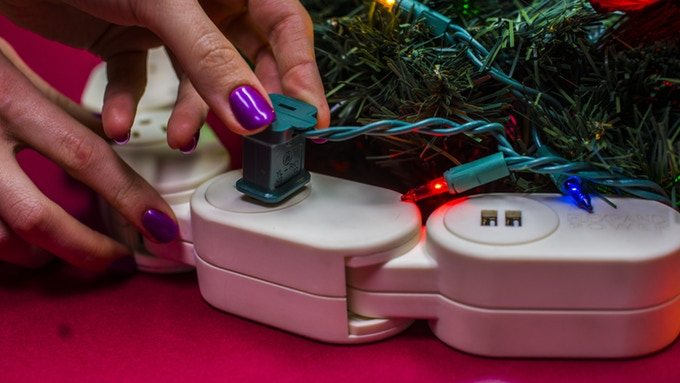 I really loved how they named the product. "FLEX" & "PAND" which is short form for "FLEXIBLE" & "EXPANDABLE", genius, isn't it? The name is as clever as the product itself. Kudos to the creators on coming up with an amazing product and amazing name. You can support this amazing creators by visiting their kickstarter page. Click here to support them. You can also read more about the product on their kickstarter page.