DocSend is a new startup based out of San Francisco. The company was founded by three Stanford computer science graduates. And on 6th May 2014 they launched at Disrupt NY. Currently they are in Beta and is only accepting users through invitations.
DocSend is an analytics tool for our online documents. There was a point of time where I tried to add Google analytics code to one of my documents and failed hard. Still now I don't know whether the document was opened or not. But from now that's not going to be the case. DocSend is going to give us all the data about our documents we send online. It will track and report number of views, location, operating system, the duration of each page view, etc...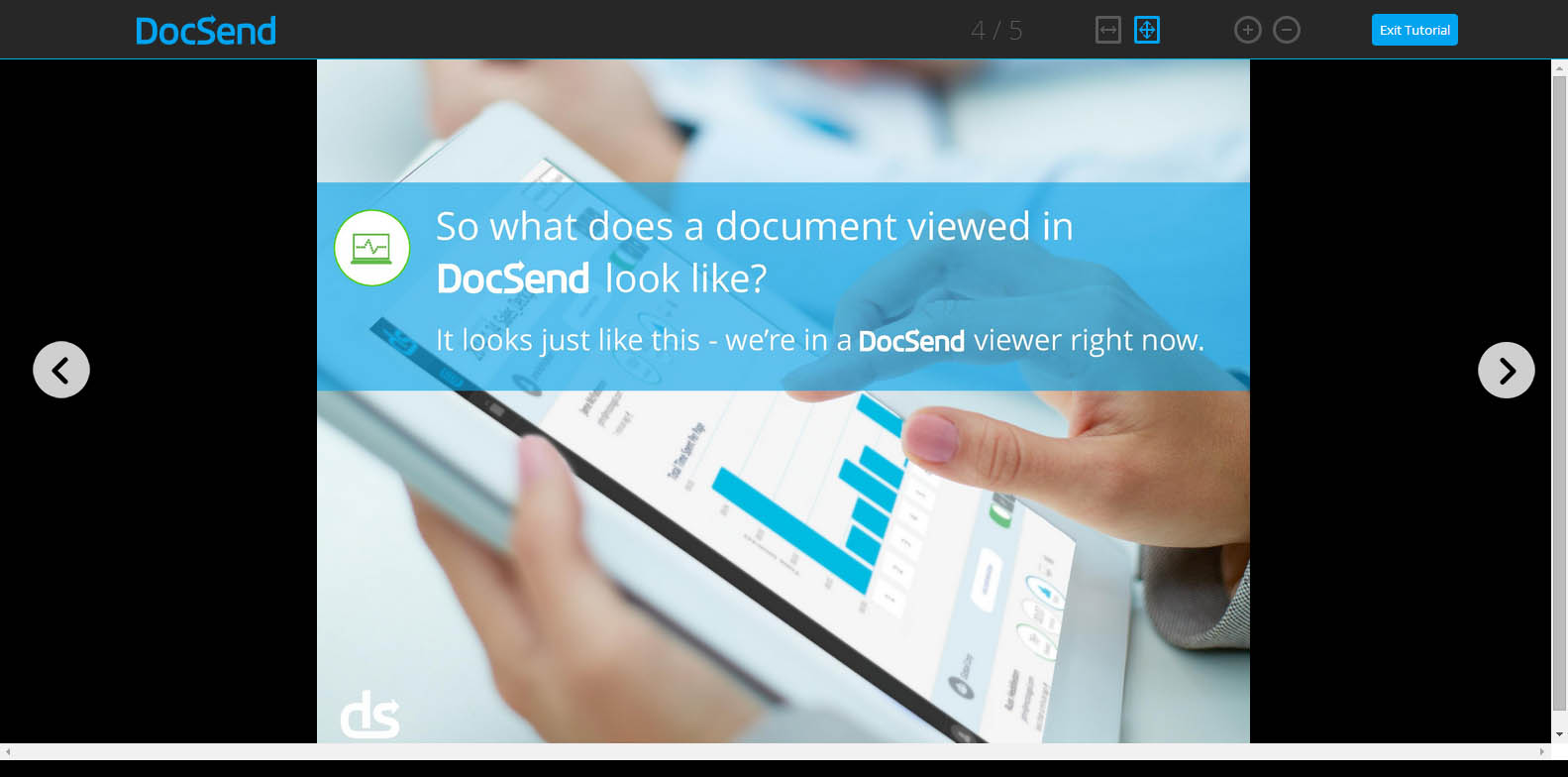 So how does DocSend work?
In simple words, You upload a PDF file to DocSend, they give you a unique link for each person or group you want to share the document with. Copy the link share with the individual or the group. Once they open the link you will start seeing numbers in your dashboard. Once one of your recipients open the document, you receive an email alert.
What can be tracked?
1. Duration of each page view
2. Location
3. Operating System of the viewer
4. Device used by the viewer
5. Name of the person or group who viewed the document(You have to ask the viewer to provide this data)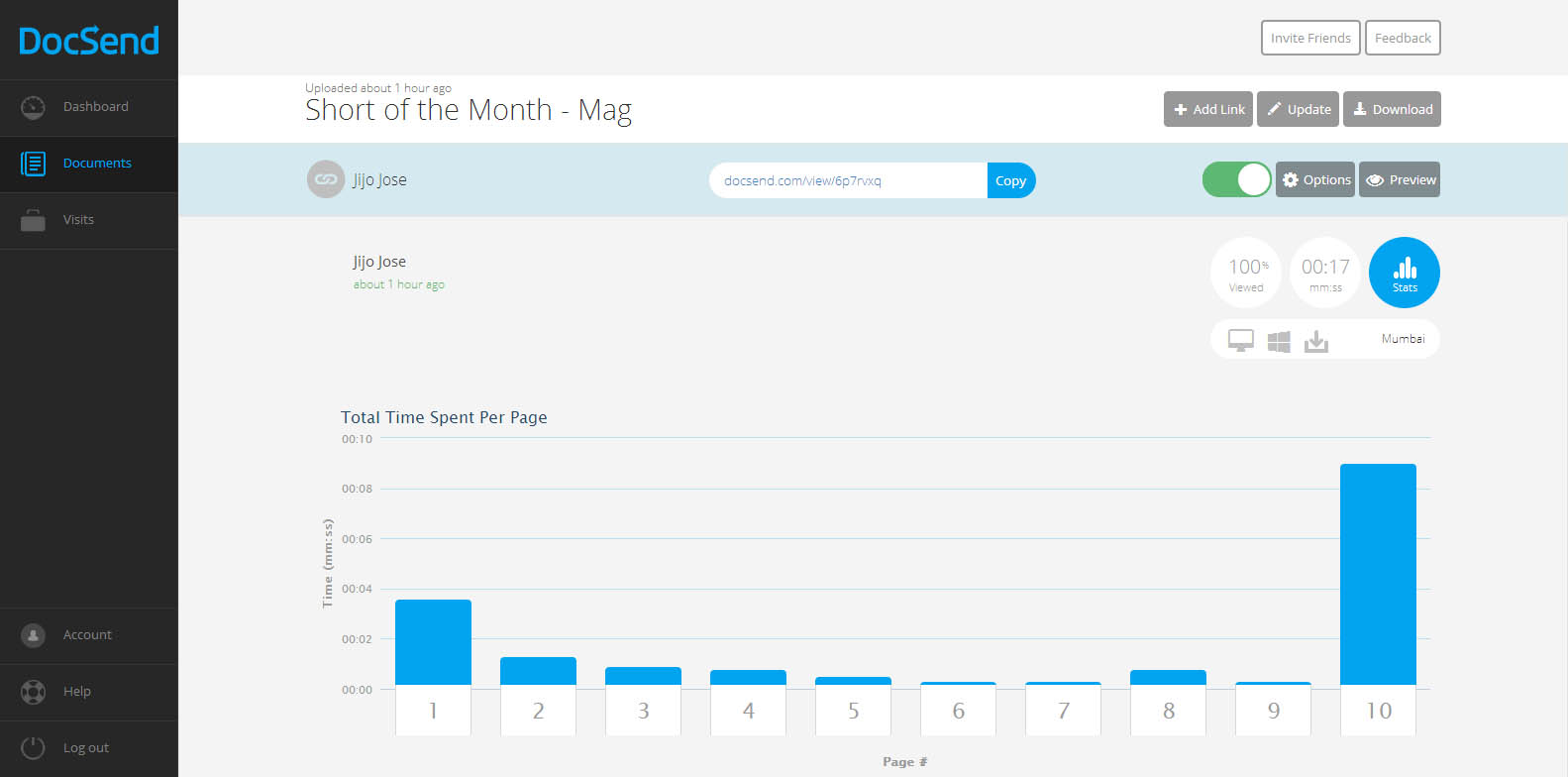 We get an instant notification as soon as someone opens the document. Update the document anytime you want, the viewer always gets the updated version even after sending the link before updating. Don't know whom you are going to share the link with? Don't worry, DocSend allows us to collect Name, Email and company of a viewer. Viewers are asked to enter these details before viewing the document. You can set expiration date and password also.
They have integrations with DropBox, Google Drive & Box planned for the future. Currently they only support PDFs, I am sure more file formats will come to DocSend soon.
You really don't have to break your head figuring out DocSend's tracking report. Everything is user friendly that even a 8 year old can track his documents. Even DocSend's HTML viewer (this is what your viewer will use to see the document you send) is designed very user-friendly.
Worried about security of your documents? Don't worry, they are using a 128-bit encryption to protect our documents.
I am really impressed with DocSend's service. I hope they keep a free plan once they go public. If anyone wants invitation to DocSend let me know through the comments and I will send you an invitation. Or you visit DocSend and leave your email there. DocSend will send you an invitation. Don't fall for those "Get Invitation to DocSend" or "Get access to DocSend" Pranks.
All the best to DocSend team. Waiting for more updates guys.