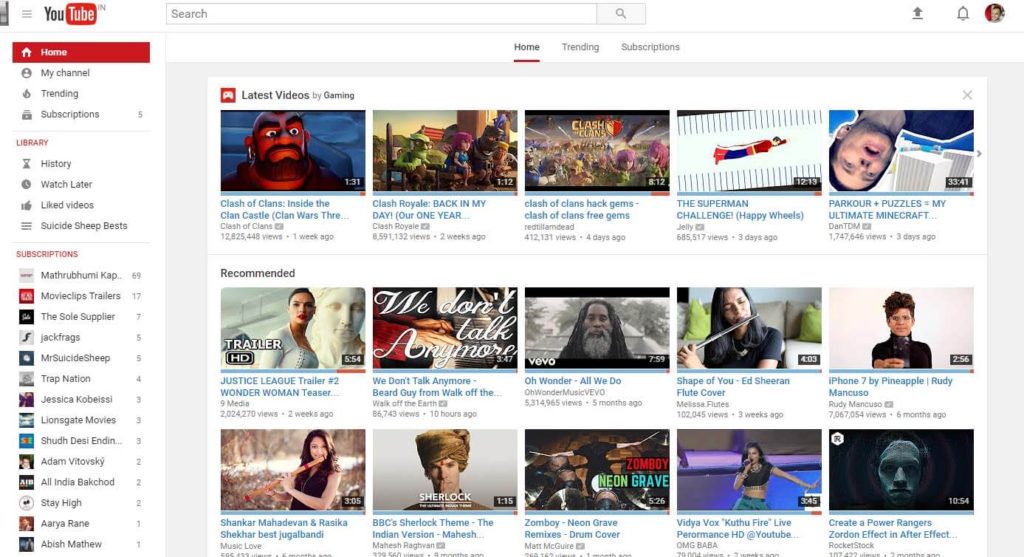 I've been using the dark version YouTube for a long time with the help of a chrome extension called Magic Actions for YouTube. Magic Actions is an amazing extension, you can tweak YouTube a lot. Not going to talk about the extension but do try it.
YouTube is constantly working on improving our viewing experience and most of the features are in beta. But today @ow with the help of @keesplattel discovered a way to enable YouTube dark mode officially. Along with dark mode, you get a new interface as well. I've seen this interface while using a friend's YouTube account, it was a browser specific UI, the same account had a different UI when I tried it from a different account.
Now let's get the new UI and the new dark mode.
1. Open console by right clicking anywhere in the viewport of the browser and click on Inspect or press the keys Ctrl+Shift+I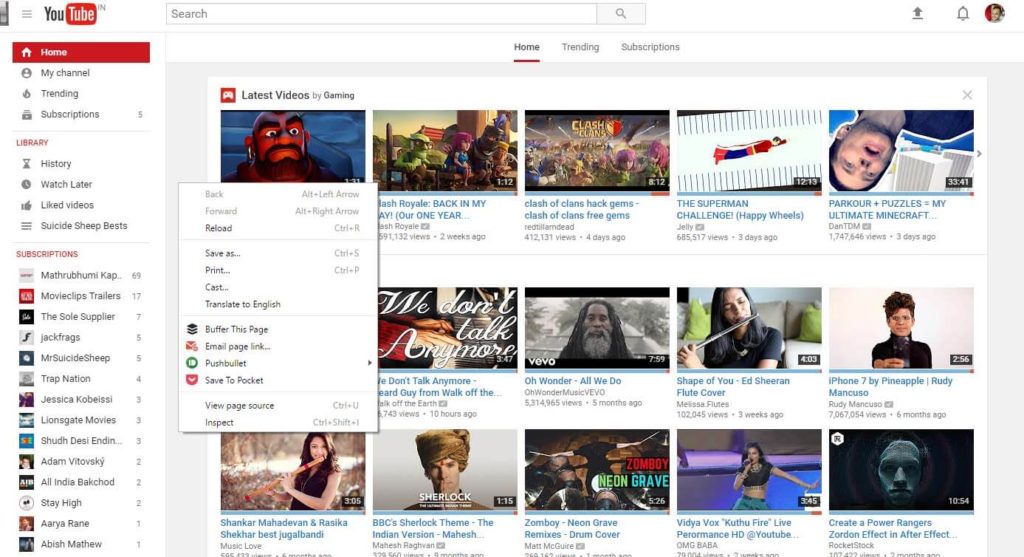 2. Paste document.cookie="VISITOR_INFO1_LIVE=fPQ4jCL6EiE" into the console and press Enter

3. Reload, you can see that you already have the new UI.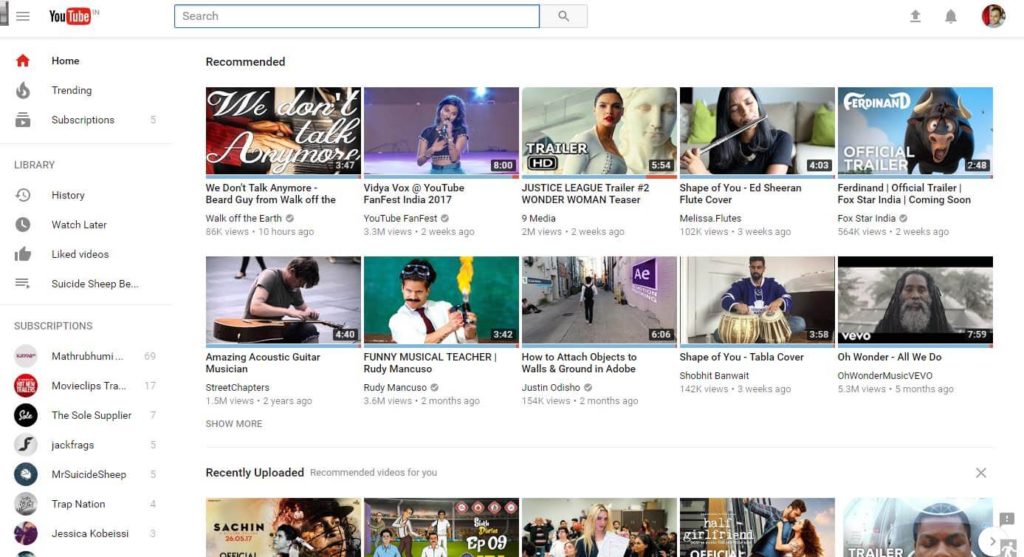 4. Click your avatar and from the dropdown click on Dark More: Off and enable it.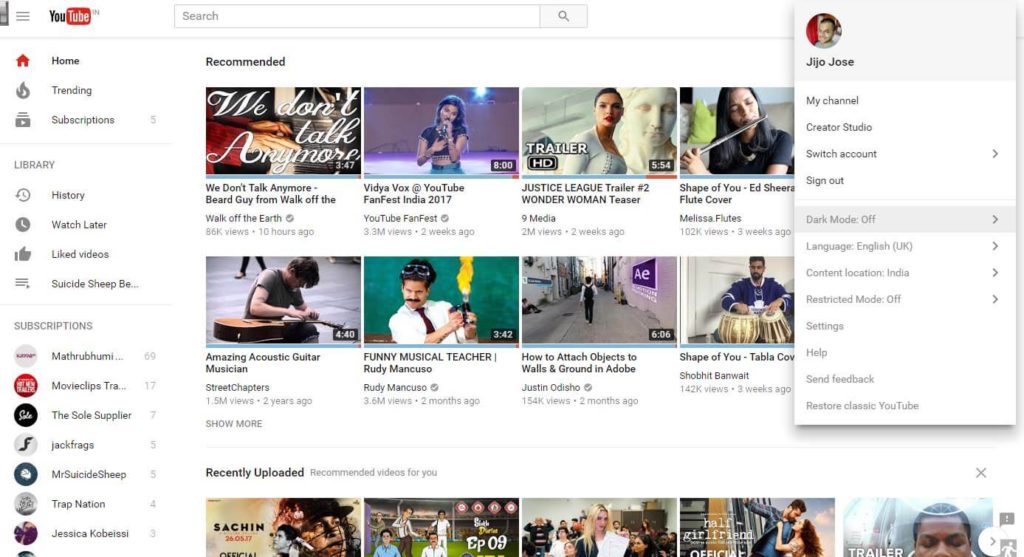 5. Dark mode enabled, Enjoy!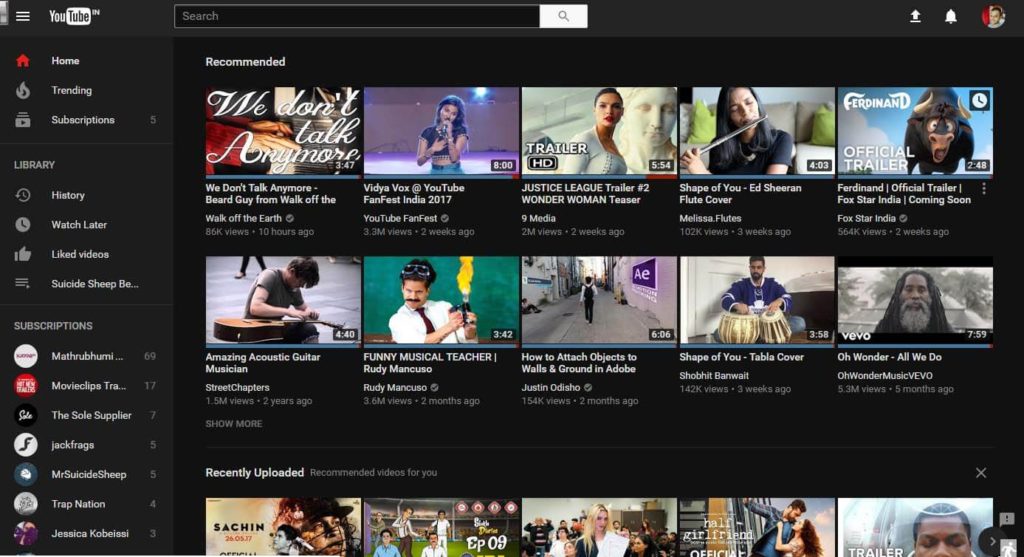 TLDR;