Creating a website is not a big task right now. But managing it and ranking it across search engines takes a lot of effort, time & money. A dedicated webmaster won't mind putting his efforts and time into his website to rank it. But how do one measure the website rank? Basic and old school method is to search for the keyword and find what your page rank is. But there are tools which can help you understand more about your site. Most of these tools are expensive and beginners cannot afford them.
I've tried many free tools and they didn't reveal much about my site. They asked me to upgrade to premium to find more about my site. After testing many free tools I found my favorite one, Zigstat.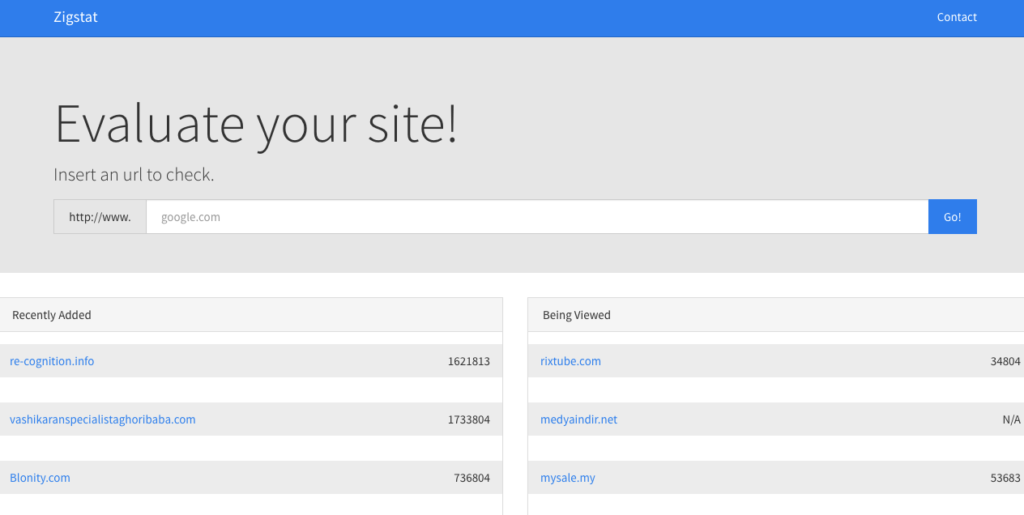 Zigstat stands out in many ways. It provides a lot of data under one page, you don't have to go clicking around on multiple pages. Zigstat provides the following data.
Estimated Value of your site and daily earning(if ads enabled)

Estimated number of unique visitors and pageviews per day

Alexa ranking with graph

Pagespeed

Moz rank

Social media share/like stats

Inpage SEO Analysis report

List of websites using the same IP as yours

Details about your IP

WHOIS Data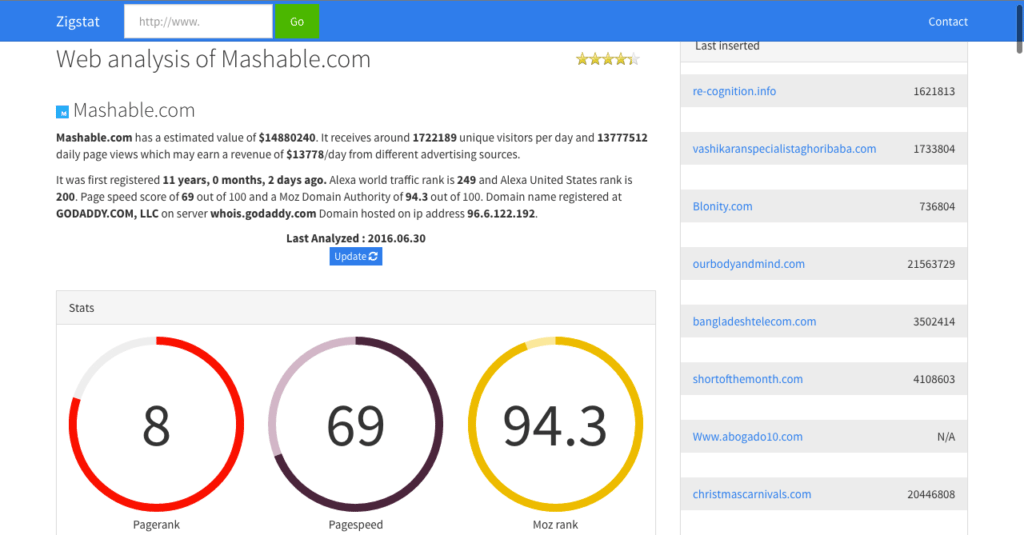 Phew! That's a lot of features, right? You might not use all the features but why complain when you are getting it for free. My favorite and most used features are Alexa ranking, Moz ranking and list of websites using the same IP. Knowing which websites use the same IP as yours help you know how safe is your site and could avoid getting blacklisted. Trust me you don't want your website to be blacklisted search engines. If a website which uses the same IP as your websites does something the search engines don't like, the search engine will blacklist them and won't show up in the search results. In some cases, they block the IP and your site might also get blacklisted for no reason. So keep an eye on this list and regularly check the sites hosted on the same IP.
Head over to zigstat.com and check your website's analytics. Let me know your experience via the comment box.